Sonoma County is filled with a number of charming cities and hamlets that typify the coveted rural lifestyle of California's vaunted wine country. Synonymous with the winemaking pursuits that drive this region, Healdsburg and the county's namesake of Sonoma is the most well-known of the area's incorporated communities. Santa Rosa and Petaluma are the core population centers — big "towns" that retain plenty of small-town sensibilities. Then there are the immensely picturesque coastal communities of Bodega Bay and Bodega Harbour.

But head due east from Santa Rosa — no more than a fifteen-minute drive from Santa Rosa Plaza, and you'll encounter Sebastopol. Known but not nearly as famous as other wine-producing areas in Sonoma or Napa, Sebastopol Real Estate is within a small town of approximately 7,500 residents.

Its history dates back to the 1850s when the town first appeared on maps as a trading post at the center of the developing Sonoma agricultural region. Over time, it proved an important link between rural farmers and the rapidly expanding San Francisco 50 miles to the south.

A significant producer of apples and plums, the town was rebuilt after suffering severe damage in the wake of the 1906 earthquake. Over the course of the 20th century, the area's orchards gave way to vineyards. While other Sonoma-area cities blossomed into major centers for commerce, fueled by the wine industry, Sebastopol held firm to its rural, small-town roots.

For those seeking refuge from the hectic pace of life that permeates even a moderately-sized regional center such as Santa Rosa, Sebastopol offers the perfect landing spot for short or long-term vacations, and more recently, permanent residency.

Especially advantageous for those seeking a rustic lifestyle while keeping the comforts and conveniences of an urban core within arms reach, the town offers the best of all worlds in Sonoma County. Particularly for those who want to plant roots and raise their children in the heart of wine country.

With that in mind, let's take a look at four reasons families move to Sebastopol: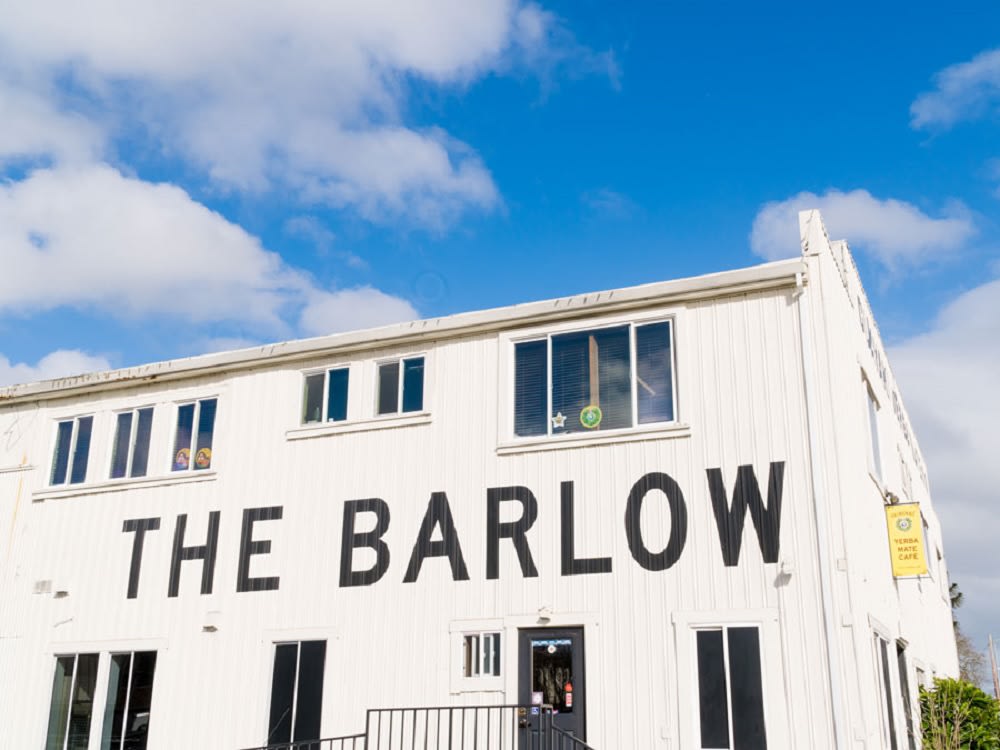 Credit: Sonoma County
A Pastoral Setting with a Wide Variety of Homes
In a technical sense, Sebastopol is very much a suburb of Santa Rosa. Located less than 10 minutes from the urban core, access between the two cities is as straightforward as it gets. It's easy to hop between the two areas whenever the need arises.

But unlike most city-suburb dynamics, there's minimal spillover between the two. Sebastopol is entirely independent of the far larger Santa Rosa. The ultimate bedroom community and residents love it.

It's one of the primary reasons the village-like Sebastopol is such a huge draw for families. Bucolic. Rustic. Pastoral. Whatever word you choose to use is an apt description. Families appreciate that slower pace of life, but one that is mere minutes from all the comforts afforded by living near the largest city in Sonoma County.

Given that proximity, development is far more robust here than it would be in a remote rural setting. But not overly so.

The local housing offers a wonderful mix of styles - charming bungalows, stately California Craftsman, the elegant time capsules of mid-century moderns. There's plenty of modern, contemporary residences too. And the majority of homes are set in mature, established neighborhoods where lush landscapes further the image of an idyllic, rural retreat.

For such a small town, there's an impressive amount of variety.

The homes are not outlandishly priced, either. Unlike some other areas throughout coastal California and the adjacent wine country, the entry price for luxury residences in Sebastopol is quite reasonable. Homebuyers get ample square footage with their investment which serves new, growing, and established families incredibly well.
Strong Commitment to Arts and Culture
To consider Sebastopol the artistic heart of Sonoma County is a bit of an understatement. It's not just one specific art form either, but a number of them that the residents embrace.

The area plays host to the Sebastopol Center for the Arts, a grassroots organization that supports all manner of literary, performing, and visual arts. Three galleries showcase both local and national artists, and musical performances highlight the best of cabaret, classical, and jazz sounds.

The center also boasts a commitment to ongoing education, with classes and events targeted to expand Sebastopol residents' artistic horizons.

The West County Museum keeps alive the history and heritage of western Sonoma County. The Luther Burbank's Gold Ridge Experiment Farm highlights the finer points of horticulture with a nod to Sebastopol's farming past.

There are numerous artist studios throughout the town and regular concerts in the main plaza. In the heart of the town, Ives Park serves as the main summer home for the Sonoma County Repertory Theater.

Perhaps the even more significant draw is how the artistic commitment comes together in Sebastopol's fairs and festivals, which also honor the town's agriculture heritage. The Apple Blossom Festival is most notable among these, a two-day celebration of all things art and apples.

The town has also hosted or produced some notable artisans, including the creator of Charlie Brown, Charles M. Schulz, who established his first studio here.

Ultimately, if you or your family love and appreciate all forms of art, there's no better place to be than Sebastopol. It's a genuine and welcoming enclave for those who wish to be an artist or who love what an artist's soul brings to a community.
Superb Dining, Shopping, and Entertainment
Of course, a great town isn't truly great unless it has standout shopping and a wonderfully eclectic dining scene. Sebastopol presents both in a decidedly family-friendly atmosphere.

The town earns the majority of its reputation from The Barlow Culinary and Arts Center, or just The Barlow for short. A 12.5-acre, 220,000-square-foot multi-use project, The Barlow is a highly unique gathering spot, not just for residents but for the whole of Sonoma County and visitors beyond.

If a farm had a main street running through its middle, it would look a lot like The Barlow.

Across four oversized city blocks sit 18 buildings, featuring over 40 shops and restaurants, and specialty stores. The area is a giant, self-contained farmer's market.

Beyond the numerous artisan shops, restaurants, and pop-up mini-markets, The Barlow also hosts live music and several special event nights throughout the year.

Not to be outdone, just a few blocks away is Sebastopol's actual Main Street District. The city's traditional farmers market is here, as is a bevy of fantastic cafes, bars, restaurants, micro-breweries, and shops and services, including Whole Foods.

Trek a few blocks south, and you'll come across the Joe Rodota Regional Trail entrance. The paved, off-road trail stretches for 8.5-miles from Sebastopol's town center into downtown Santa Rosa. Perfect for cyclists or small group excursions, the path provides visitors with amazing views of the countryside. It's just one more little gem in an area full of them.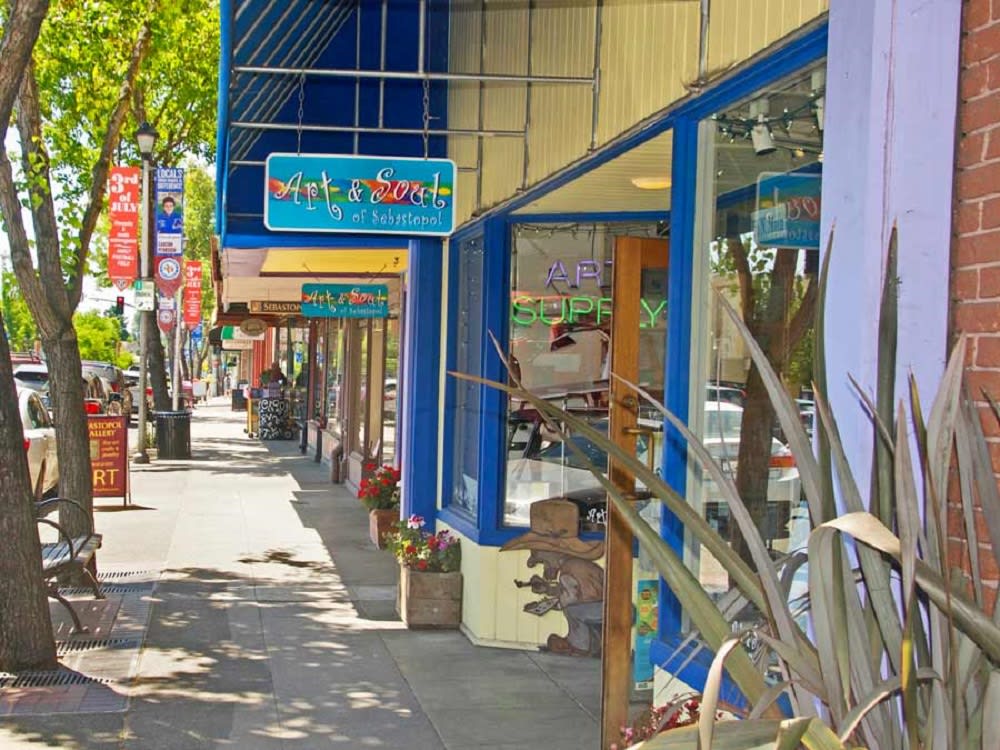 Credit: Sonoma County
Excellent Educational Opportunities
Finally, while homes with room to roam, a wealth of culture and exciting things to do, and a vibrant small-town aesthetic with big-time shopping and dining are attractive to families, it's made all the better with excellent schools close by.

In the case of Sebastopol, there are several.

Both the Sunridge Charter School and the Sebastopol Independent Charter School provide its young students with a solid educational and social foundation at the elementary school level.

Sunridge adheres to the core principles of Public Waldorf Education, which is continued into the Twin Hills Charter Middle School.

At the nine through 12 levels, West County High School (formerly Analy High School) is regularly regarded as one of the top such schools in northern California. Established in 1908, the school has been ranked nationally as a top 200 school by Newsweek magazine.

Orchard View School is yet another well-regarded charter school that serves students from kindergarten through their senior year of high school. Beyond all three of its campuses earning rave reviews, Orchard View High is considered one of the best online schools in the country.

The excellent schools are just one more aspect that speaks to the extraordinary lifestyle that exists in Sebastopol. It's not simply a small town in which to live, but a place where families - your family - can grow. Where there are countless experiences, both cultural and natural, waiting to be explored. It's a singular community that's made especially for the family dynamic to thrive.


Are you interested in buying (or selling) coastal Sonoma waterfront property? Or are you inspired by the inland landscapes and beautiful vineyards of interior Sonoma? From Sebastopol homes for sale to the unique offerings that lie both north and south of Bodega Bay, contact Kris Lepore today and allow his years of experience and expertise to help you navigate the best of Coastal Sonoma luxury real estate.