Salty ocean breezes, miles of beautiful Pacific Ocean coastline, and dramatic sunset views are just a few of the luxuries granted to coastal Sonoma residents. Waterfront living in Sonoma, specifically in Bodega Bay, means endless ocean-related activities, outdoor recreation, browsing various art galleries, and dining at top-tier seafood restaurants. No matter your daily objective, blissful beaches, challenging hiking trails, and scenic overlooks will beckon you to head out and explore.


For many, living on the waterfront is the epitome of the American Dream, especially regarding the sensational views and palpable luxuriousness involved. Settling down after a long workday and strolling along the beach are invaluable advantages of owning a waterfront home. Let's delve into some other significant benefits of owning waterfront Bodega Bay real estate.
Tranquil Environment
Having a Bodega Bay beach home comes with an enormous amount of privacy. Lacking next-door neighbors gives you all the quiet needed to live a fulfilling and present existence. In addition to having a healthy amount of seclusion, living waterfront means no more city inconveniences, including horns honking at rush hour, pollution, and other unwelcomed urban disturbances. These factors largely contribute to a clear mind, so you have more time to focus on pursuing your goals and dreams.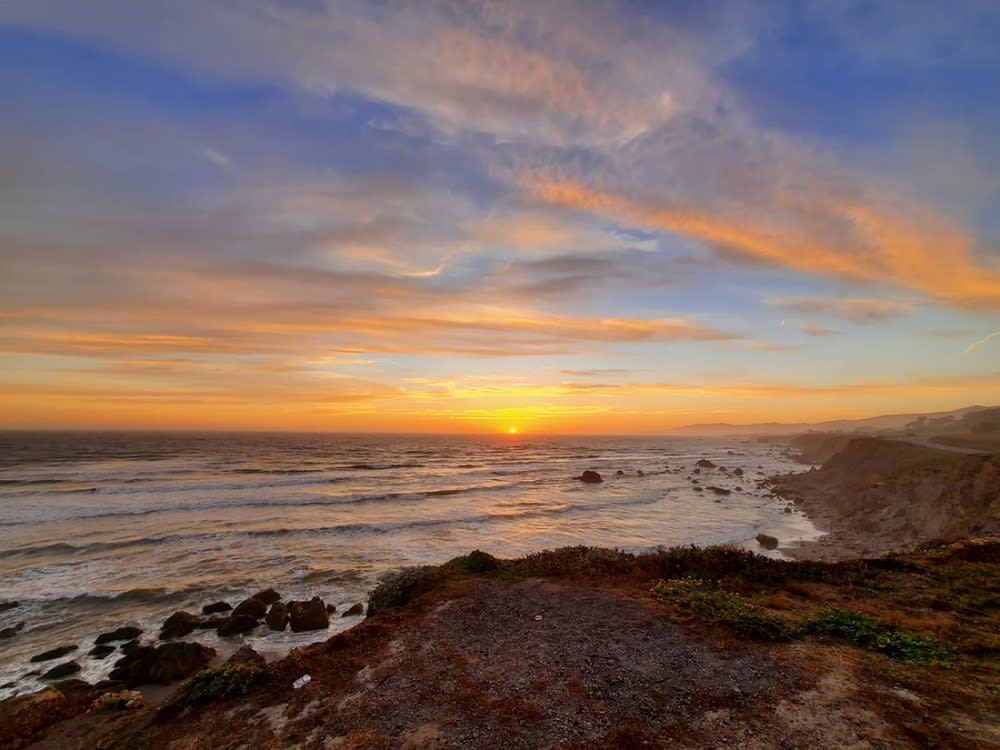 Exotic Views
One of the most appealing aspects of living on the waterfront is the breathtaking views. Few things in the world will bring your more joy than sitting upon your patio with a glass of wine and watching the sunset over the crystal blue ocean. Unrivaled views of clear sunrises, sunsets, and birds flying overhead, lend themselves to a world filled with nature's gifts and wonder.
Health Benefits
Waterfront living provides a wide variety of health benefits. More sun exposure means getting more vitamin D, which is essential to overall health and well-being. Raising vitamin D levels and breathing fresh, crisp air can lead to an improved immune system. Additionally, sea air can
improve sleep
by accelerating your ability to absorb oxygen and help balance serotonin levels. Recent scientific research shows that coastal living can help ward off depression and anxiety in addition to improving sleep. Saltwater is rich in minerals that have anti-inflammatory effects on the skin! Better sleep? Less anxiety? Glowing skin? Sign me up!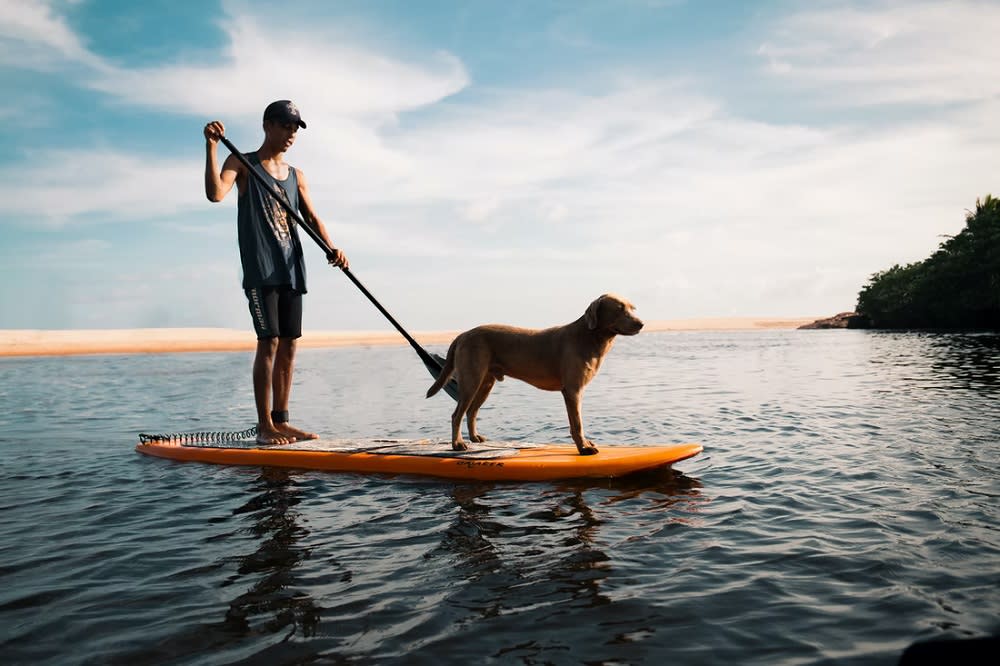 Water-Related Activities
Being surrounded by water gives you every opportunity to venture out and partake in recreational water sports. Boating, kayaking, and fishing are some of the more common water sports. There are many other
water sports
to participate in, ranging from invigorating parasailing to relaxing stand-up paddleboarding. If you prefer pursuing activities on land, you can always play beach soccer, volleyball, golf, and enjoy a jog on the sand. Living on the water gives you quick access to every activity that calls to you!
A Worthy Investment
Waterfront properties are hard to come across, allowing them to retain their value and even appreciate over time. In addition to excellent resale value, your Bodega Bay waterfront home can be used as a vacation rental. If your Bodega Bay beach house is your secondary home, utilizing it as a rental property is a great way to bring in additional income and allow others to experience a one-of-a-kind coastal vacation.
Natural Wonders Abound
When you live waterfront in Bodega Bay, nature's sublime offerings are your backyard! From beautiful beaches to trailheads, nature enthusiasts lead an extraordinary life here. Let's dive into some of the premier destinations where locals soak up the California sun, get active, and delight in nature's bounty.


Doran Regional Park
features a wide, two-mile stretch of beach on Bodega Bay, ideal for picnicking, surfing, strolling, building sandcastles, flying kids, and bird-watching. The park boasts a recently renovated boat launch providing access to Bodega Harbor and Bodega Bay for fishing, kayaking, standup paddleboarding, kite surfing, and the like. In addition to a lovely stretch of coastline fit for water-related pastimes, the park offers over 120 tent and RV campsites for year-round beach camping. Head to Doran Regional Park to work on your tan, enjoy a beach day with your family, or partake in various events. Upcoming events in October include Little Parkies, where 4-6 year-olds and their families engage in exploratory walkabouts in the park, hands-on learning, and more. Doran Beach Tidepool Talks teach guests about the intriguing diversity of marine life in the Pacific Ocean. Check the event
calendar
to stay updated on fun and educational Doran Regional Park programs.
Bird Walk Coastal Access Trail
is a 1.19-mile path that loops along a saltwater marsh north of Doran Regional Park. The trail also connects to Doran Regional Park via a pedestrian bridge and the Cheney Creek Trail. This gravel path is suitable for novice hikers as it is generally flat and is moderately accessible for wheelchairs. Excellent for bird watching, the trail circles two freshwater ponds and overlooks a beautiful marshland that provides year-round habitat for shorebirds, songbirds, and waterfowl.
For a peaceful beach trip where your dog can tag along, head to
Campbell Cove
. This sandy beach is flat, so low tide covers much of the area, with high tide enveloping nearly the entire cove. Behind the parking lot sits a small pond in a bowl called "Hole in the Head." The wooden boardwalk leads to the Hole with a viewing platform fit for watching birds soar overhead. Just be aware that the Alfred Hitchcock movie
The Birds
was filmed in Bodega Bay. Head to Campbell Cove next time you require a moment to yourself by the sea.

Bodega Head
is a bouldered headland that forms the entrance into Bodega Harbor. The harbor-side is a popular crabbing area, while the many hiking trails along the coastline provide access to small, sandy coves and exquisite scenic views from atop the bluff. The cliffs high above the crashing ocean waves offer excellent vantage points for observing majestic migrating gray whales. State Park Whale Watch program docents can educate you all about these magical mammals that visit the Sonoma coast during whale migration.
Nature lovers and hikers of all skill levels head to
Bodega Head Trail
for an enjoyable hike along the coast. The 1.7-mile loop trail boasts beautiful wildflowers and sweeping ocean and wildlife views. This trail is perfect for a peaceful solo walk with one's thoughts. Check this
guide
to explore the top trails in Bodega Bay.
Coastal Cuisine & Libations
Delighting in luxuries goes hand in hand with living on the Sonoma Coast. You live on the waterfront, so naturally, you would also dine and drink on the waterfront. Here are some of Bodega Bay's stand-out dining destinations where you can enjoy a delectable meal and drinks by the beach.
Sample an exquisite selection of handcrafted wine in the tasting room of
Sonoma Coast Vineyards
. All wines hail from a unique cold-climate growing area west of Russian River Valley and a mere five miles from the ocean. Try current-release wines with a self-guided flight experience, sipping on your favorite wine on the spacial outdoor patio overlooking the bay. Stay a while with the Picnic with a View option, where you can dine upon the expansive knoll overseeing Bodega Bay. You bring the beach chairs, blankets, music, and food, and the vineyard will provide panoramic vistas and sumptuous wine. Bring a group of friends, family, and even furry friends to socialize and luxuriate in stunning surroundings and vino. Purchase a grab-n-go Cheese & Charcuterie Picnic Box for two to further sweeten the experience.
Sit upon the outdoor dining area of
Gourmet Au Bay
wine bar with friends as you savor wood-fired flatbreads and fresh seafood dishes. Indulge in the baked Marin French petite creme brie and some crispy crab cakes. Opt for the harissa shrimp for a lighter entrée, prepared with a myriad of vegetables dressed with a white wine reduction creme. Oysters, basil pesto & mozzarella flatbreads, and a broad wine selection make Gourmet Au Bay a worthy waterfront dining destination.
Dinner with a view is always an agreeable date night idea. Enjoy seafood as close to the source as possible by visiting
Lucas Wharf Restaurant & Bar
for your next date night. The restaurant has some creative cocktails to wet your whistle, including the refreshing blueberry basil lemonade, made with Hangar One vodka, fresh lemon juice, simple syrup, fresh basil, and blueberries. The dinner menu is filled with classic seafood favorites with innovative and flavorful twists. Begin date night with some freshly shucked oysters and Dungeness crab salad. Choose between delicious seafood entrees such as pan-seared rockfish and Off The Boat Crispy Skin Salmon before sharing a slice of lemon cheesecake for dessert.
Once you have explored the plethora of benefits of living on the waterfront of Bodega Bay, it is only a matter of time before you're searching for Bodega Bay beach homes. Contact coastal Sonoma realtor
Kris Lepore
to handle all of your Bodega Bay real estate needs. Kris's dedication to achieving the best results for every client will ensure you acquire the property of your coastal California dreams.