Bodega Bay and the larger Coastal Sonoma community are spectacular settings in which to make a home. As idyllic as it may be, you may sometimes be called away to other cities and locales for the next chapter in your life. While it's challenging to let go of a cherished Bodega Bay property, this journey can prove quite lucrative as well. However, it takes knowing how to position your home to maximize its value.

If you're a homeowner who's relocating or an investor ready to divest a property, there's no better time to sell than now, especially in the coastal Sonoma community. Let's explore how to take advantage of a market favoring sellers and what to expect when selling in Bodega Bay.
Find the right listing agent
Selling a home is no small task. Even during a competitive seller's market or in an area as coveted as Bodega Bay, there is a lot of hard work and nuance that goes into closing a deal.

Consider all of the details—both big and small—that ultimately make a property sale. Items such as:

◾ Evaluating your home's current market value including reviewing property comps and recently sold homes to determine a list price
◾ Prepping the house to sell, including cleaning, repairs, and staging
◾ Marketing the listing, including establishing the home's online presence, adding it to the MLS, and generating interest through buyer agents
◾ Scheduling and hosting open houses or coordinating individual home tours
◾ Qualifying potential buyers and vetting offers
◾ Negotiating a contract
◾ Communicating and coordinating inspections, repairs, and escrow
◾ Executing transaction paperwork

The list items above are simply an overview. Within each step, there are more steps, more tasks to coordinate, and more people to communicate with. At every juncture, there's a chance for the deal to fall through or experience a delay. However, partnering with an experienced listing agent means that much of the challenge that comes with selling a home disappears.

A listing agent well versed in the Bodega Bay real estate market (and greater Coastal Sonoma) proves invaluable in guiding your sale across the finish line. More than simply saving you time, a top agent alleviates the stress and worry that comes with prepping and marketing an oceanfront or bayside home.

They help you navigate the entire sales process drawing upon a wealth of knowledge from prior transactions. They council on what repairs and updates will appeal to those shopping for homes. They're adept at pricing your home to not only generate buyer interest but entice multiple competing offers. From your first meeting on through to the open house, buyer inspection, and final closing, your listing agent is with you every step of the home selling journey, and they do so while earning you a considerable amount once the deal closes.
Know your ideal buyer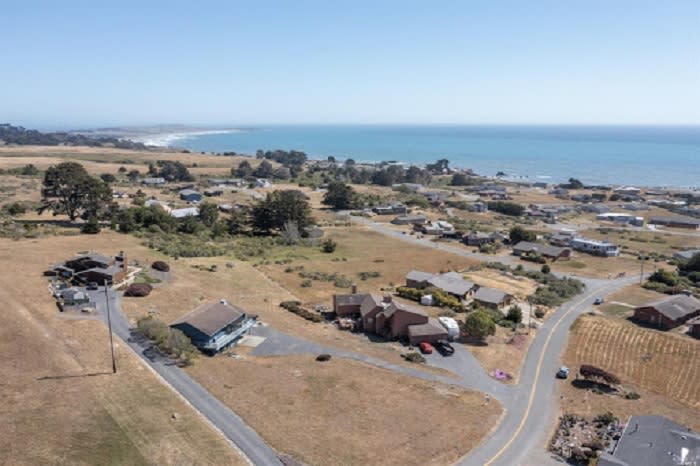 One of the more critical aspects of selling a home in Bodega Bay is understanding the specific type of buyer your home will appeal to most. Certainly, you want to attract a large pool of buyers. The cozy confines of Bodega Harbour may also entice the person who's drawn to living along the Russian River. But you also want your property to draw the attention of those most likely to put in a sizable offer.

Key in on what makes your home a draw for those looking to buy in Northern California. You'll want to ask some of the following important questions:

◾ Does the property possess commanding views of the Pacific Ocean? Or is it nestled into a rural, secluded hillside?
◾ Is it adjacent to the area's most popular outdoor pursuits?
◾ Is it walking distance to the marinas and boat slips spread across Bodega Harbour? Or does the home front a fairway or green at The Links at Bodega Harbour?
◾ Is it close to the beach or one of the many state parks and recreational areas?

Identifying who your home will appeal to most informs every decision you make when positioning it. Along with guidance from your listing agent, you can more wisely update, stage, and market the home. The more effective you are at attracting your target buyer, the sooner you'll start receiving offers from them. More importantly, those serious buyers are not shy about offering whatever it takes to land their perfect home.
Buyers expect a lot for their money
To reiterate the point, it's not uncommon to see buyers throwing money at homes at the height of any competitive seller's market. This is especially pertinent for those properties in the most desirable locations closest to the most amenities, like Bodega Bay.

The misconception, however, is that buyers are throwing around their money blindly. Nothing could be further from the truth. Even in a seller's market, homebuyers look to make a sound purchase. Whether it's a property to call home or an investment, they want to be wowed. They want plenty of bang for their real estate buck.

When selling in Bodega Bay, keep in mind you're selling a very distinct lifestyle. Buyers at the price points offered up and down the coast—from $750,000 to more than $1.5 million—seek the best that Coastal Sonoma has to offer. Your listing should reflect those desires.

For starters, prep your home not just to impress but to shine. Clean and declutter. Perform a pre-listing inspection to understand what needs to be addressed now (minor repairs or touch-ups) and what's better left to the negotiating table. Stage the home to accentuate a generous floor plan, unique architectural elements, or sweeping Bodega Bay and Pacific Ocean views.

As we stated earlier, you want your home to attract the right buyer. And though the ideal Bodega Bay buyer can be tough to pin down, allow the surrounding area to be your guide, as well as input from your trusted listing agent. There's a very rustic, seaside vibe to much of the coast's luxury dwellings, so when prepping, you need not aim for an ultra-luxe presentation, but you do need to charm. When they walk through the door, you want to impress them. Make it easy for them to envision the home as their own, and make it difficult for them to leave without putting down an offer.

Fresh paint and new fixtures are always a nice touch. Stage the home to project an airy, natural aesthetic, not unlike the Coastal Sonoma surroundings. Play with the home's space. Stage rooms that reflect an ideal spot to relax and get away, or plan an area for productivity to get projects done away from the chaos of the city or a formal office.

Don't neglect the exterior. Buyers are looking for a wow factor upon their initial impression—be it in person or online. Make sure your landscape conveys that message regardless of who's viewing the home or the medium they're viewing it through.
Develop a marketing and price strategy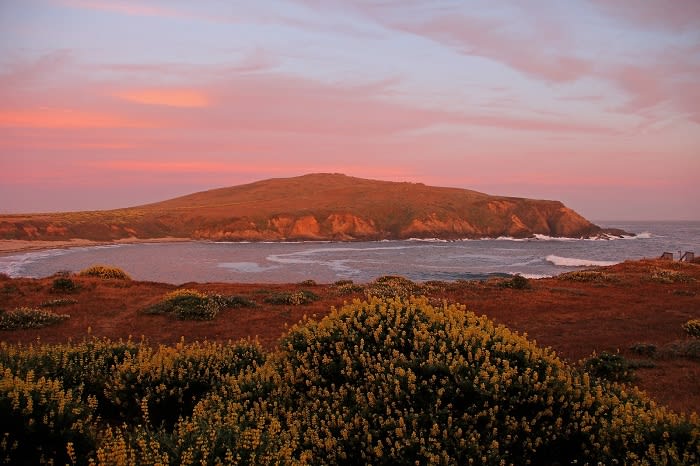 Finally, even after identifying your ideal buyer and preparing your home to impress them, you still need to send the right signals to draw those buyers to your front door. Fortunately, your listing agent will assist in the finer points of marketing and pricing, but you retain the final say in how to approach both endeavors.

With marketing, your goal is straightforward—ensuring your property stands out online, where many home buyers conduct most of their home search. Professional high-resolution images and virtual tours (and, increasingly, video tours) are the norms in our digital age. You'll want your's vivid and attractive to the target buyer.

Don't overlook the influence of social media, either. Facebook, YouTube, Pinterest, and Instagram are powerful tools to reach a wider audience and spread the word about your Bodega property for sale. If your home is singularly unique, it may even warrant its own stand-alone website or landing page.

For your pricing strategy, anticipate supply and demand being the overriding factors for what you can ultimately command for your home. In other words, the market sets the price, so pay close attention to what it's telling you. Pricing too high will often cause savvy buyers to look elsewhere. Even in a seller-controlled market, shoppers can spot an over-zealous listing. An overpriced home will linger, raising question marks about the home's value or other problems it may have.

Instead, work with your agent to look at neighboring comps and recent sales and take your cues from those successful transactions. A home listed at market, or even slightly below that threshold, will attract plenty of attention. The right property in the right location will even prompt bidding wars, driving that once at-market price well beyond your initial expectations.

Are you interested in selling your Coastal Sonoma waterfront property? From Bodega Harbour homes for sale to the unique offerings that lie both north and south of Bodega Bay, contact Kris Lepore today and allow his years of experience and expertise to help you attract the right buyer (and highly lucrative offer) for your Coastal Sonoma luxury property.