If you're looking for a
vacation home
, you must consider where you should purchase your new piece of real estate. There are plenty of choices in Sonoma County, including Dillon Beach waterfront homes, expansive properties in Sebastopol, and mansions overlooking Bodega Bay Harbor.
To help you decide, below are a few reasons why purchasing vacation rentals in Bodega Bay may be the best option for you—and your real estate portfolio.
Pristine luxury real estate
Bodega Bay houses aren't cheap, but they're absolutely luxurious. This village features expansive homes with stunning architectural details, large decks, and gorgeous waterfront views. Bodega Bay homes for sale are surrounded by coastal scenery, and there are various beaches and hiking trails nearby.


Housing options in Bodega Bay include a mix of traditional and contemporary single-family houses with beautiful landscaping and panoramic views. To protect the community's extraordinary coastline beauty and calm seaside atmosphere, the California Coastal Commission has limited the number of lots available at Bodega Harbor to only 735 residences.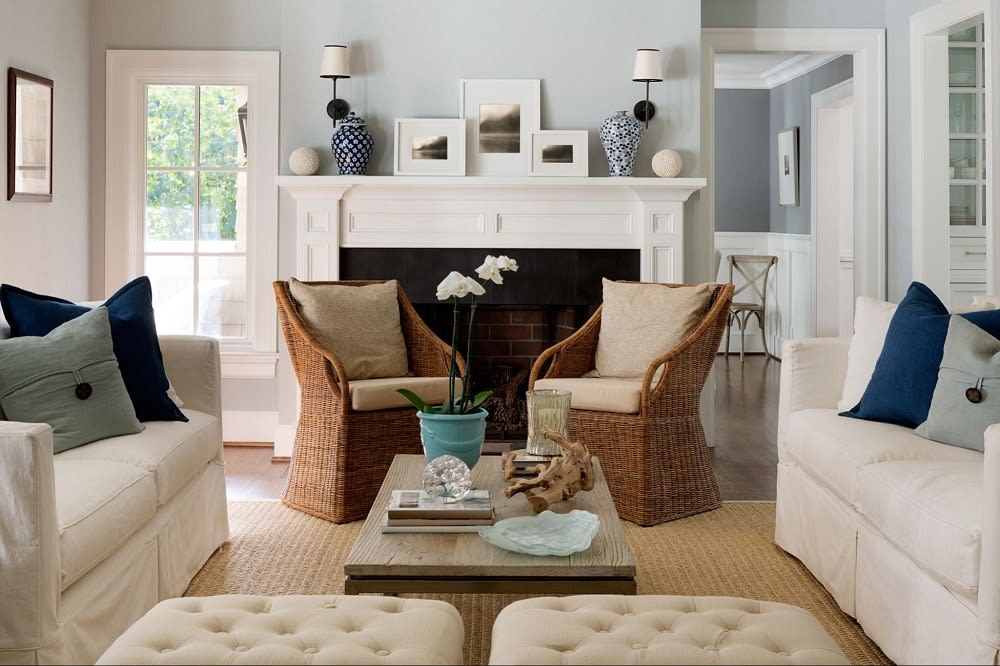 Bodega Harbour
Bodega Harbour is a planned neighborhood with fantastic coastal views and access to golf and beach activities. Natural beauty and unrivaled outdoor activities abound in this charming beachfront area. The Bodega Harbour Homeowners Association is the primary residential area in Bodega Bay. It includes a clubhouse, tennis courts, a swimming pool, and golf privileges as part of its HOA fees. With marinas, a boat launch, fishing ports, a campsite, and windsurfing and kite-surfing, residents of Bodega Harbour don't need to travel far for recreation.
Plentiful amenities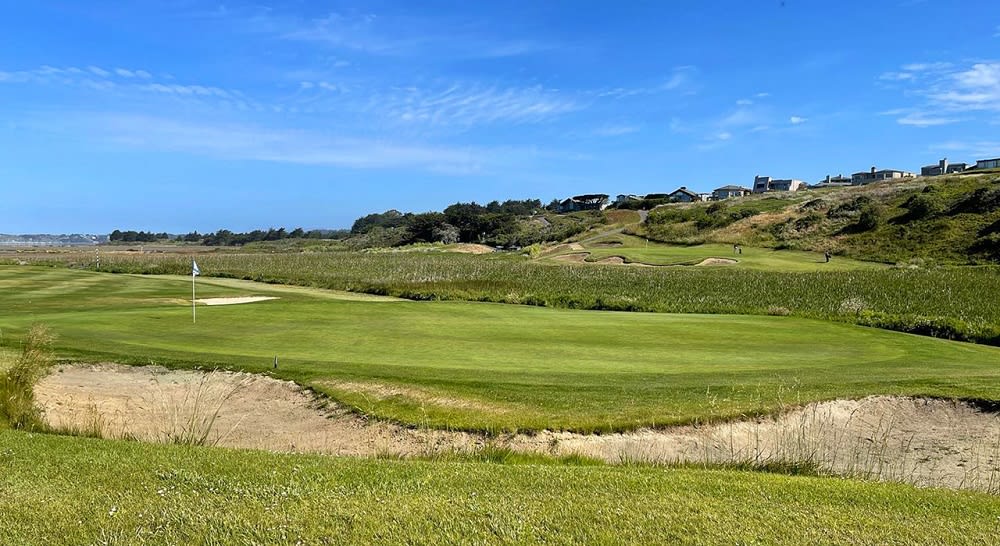 There is plenty to do within Bodega Bay itself, despite the town's small size. The
Links at Bodega Harbour
features an 18-hole course over rolling greens that can challenge even experienced golfers. Anglers can catch some trout at
Hagemann Ranch
, offering a fully stocked pond and guided horseback rides along the beach.
Bodega Head is a craggy peninsula that separates Bodega Harbor and Bodega Bay from the Pacific Ocean. This beautiful peninsula is one of the greatest spots to watch migrating gray whales traveling between Mexico and Alaska between October and April. The stunning environment of Bodega Head was also used as one of the key filming sites for Alfred Hitchcock's classic, The Birds. Fans of Hitchcock's film will recognize several locations in the small community of Bodega Bay.


Doran Regional Park is located just outside Bodega Harbour and features campgrounds and picnic spots along a two-mile public beach with a boat launch. Bird Walk Coastal Access Trail runs around a saltwater marsh to the north of Doran Regional Park and provides excellent birdwatching opportunities and a short, easy hike.
Bodega Bay restaurants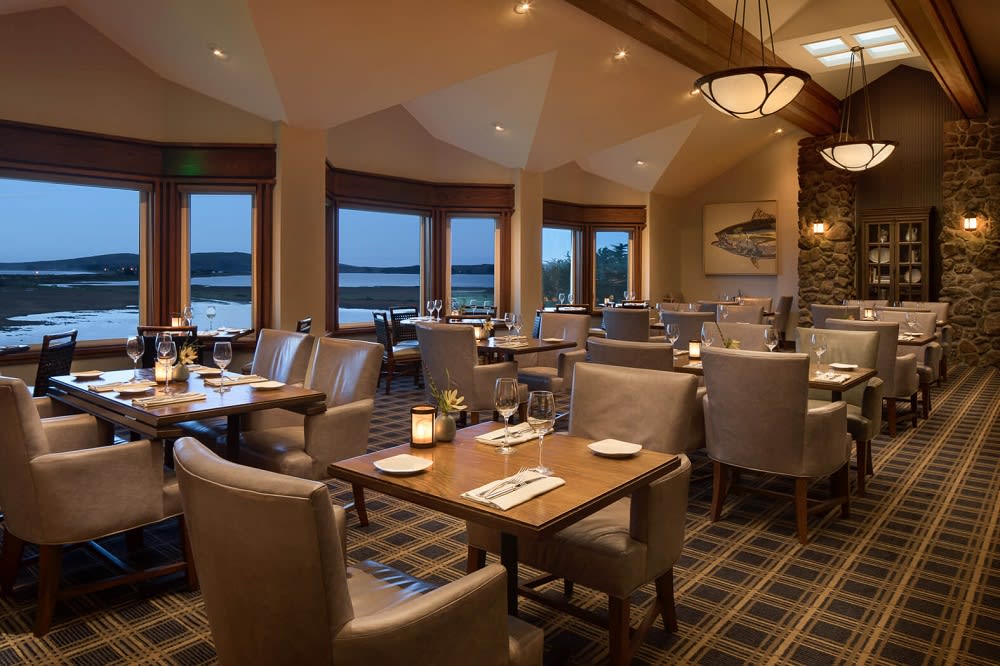 Photo Courtesy of Drake's
There are several excellent restaurants near Bodega Bay. From the upscale
Drake's
, serving a perfectly grilled steak with spicy horseradish sauce—to the more laid-back
Terrapin Creek
, offering a delicious blackened swordfish in a light lemon-butter sauce—Bodega Bay has something for every foodie.
Au Bay
focuses on fresh mollusks, such as mussels, clam chowder, and oysters, although they also offer artisanal pizzas. During crab season,
Lucas Wharf
is the restaurant to be at, as they use crab in various classic and innovative dishes. Home chefs can get fresh and locally-grown ingredients from the
Bodega Bay Farmer's Market
, held every Sunday from May to October.
Just outside of Bodega Bay, visitors can find a wide array of Sonoma County wineries to tour and visit and other fun activities, from zip-lining to antiquing. Nearby Petaluma also has several breweries, shopping, and even a small airport.
The Fisherman's Festival
Visitors will love to join Bodega Bay in honoring local fishermen and launching the salmon season with a fleet blessing at the Bodega Bay Fisherman's Festival. Live music, delicious cuisine, and a plethora of artisan stalls provide entertainment for the entire family. The wooden boat challenge, in which teams build a vessel and engage in a boat race, is not not to be missed. The Bodega Bay Fisherman's Festival is a family-friendly event that benefits 25 local non-profit organizations. This festival has been celebrating salmon and honoring local fishers since 1973. The festival has a variety of activities for people of all ages, including artisan stalls, live music, delicious cuisine, and entertainment.
Prime location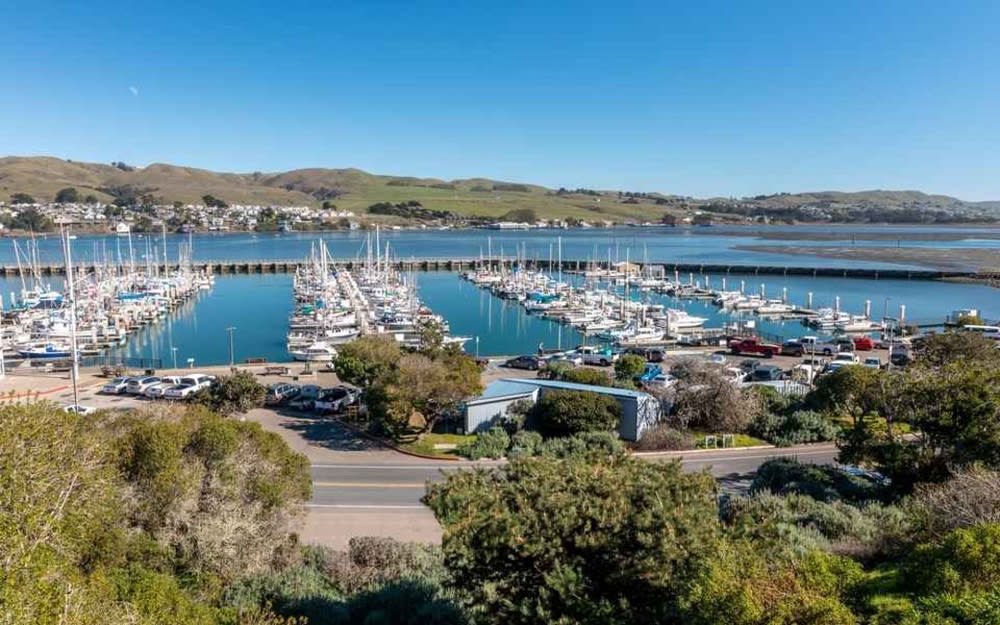 Bodega Bay is a prime location for visitors and residents alike. Located in the heart of California's coastal wine country, the small town has easy access to golf courses, nature, the Russian River, and the Pacific Ocean. As a result, visitors can stay in a small, quiet town and still enjoy plenty of sights and activities.
San Francisco is only an hour and a half south and perfect for shopping, entertainment, or international travel. It's also far enough to avoid the inflated prices of the Bay Area real estate market.
Growing demand
One of the most significant benefits of remote work is working from anywhere in the privacy and comfort of their own home or at a beautiful café overlooking the Pacific Ocean.


Partially for this reason, Bodega Bay has been an increasingly popular location to book a vacation rental, and with further increases in remote work, that popularity is sure to increase. Investing now is a certain win for your real estate portfolio and may help you get involved in the market before demand drives up prices.
Less regulation and oversight
Several towns in Sonoma and Napa counties—including the City of Napa —have strict regulations limiting or prohibiting vacation rentals or building a rigorous permit process that few could hope to navigate successfully. These rules can make it very difficult for those wanting to invest in rental properties to come to the area.


Bodega Bay, however, is not one of those towns. Investors do not need a permit to own and lease a vacation rental, and there are no excessive regulations that make it near impossible to rent out the property. Combined with the proximity to some of the most popular towns that don't allow rentals, Bodega Bay is the perfect option for people traveling to visit wine country.
Popular vacation spot
Photo Courtesy of Inspired Imperfection
Bodega Bay is an increasingly popular spot for vacation homes, whether for personal use as a secondary residence, a primary residence, or to rent out long or short term. The beautiful views of the Pacific Ocean, mild weather year-round, and convenience of the town itself mean that everyone can be comfortable and entertained during their time there.


Summers in this region are warm and dry, with average monthly temperatures around 71 degrees Fahrenheit. Like much of the California coast, summer afternoons are often cool and pleasant, with ocean breezes blowing in.
Are you searching for Bodega Bay real estate?
Real estate, in general, is a solid investment, but real estate in a gorgeous and quiet beachfront town is even better. If you're interested in purchasing a Bodega Bay beach home to use as a vacation rental, hire an experienced real estate agent like
Kris Lepore
to help you navigate the process.

*Header photo Courtesy of Turnkey Vacation Rentals