Do you plan to buy a new home in the Bodega Bay area in the near future? Bodega Bay and Bodega Harbour are currently experiencing a strong seller's market, which means there are more prospective buyers than there are homes for sale. While this makes it more challenging to find and buy the Bodega Bay home of your dreams, it doesn't mean you need to wait. By working with an experienced local real estate agent and understanding how your approach to buying Bodega Harbour homes for sale needs to change based on the market, you can still successfully buy a home that fits your needs. Here's how.
Get preapproved for a mortgage
If you're financing your new property but aren't preapproved for a mortgage to buy Bodega Harbour homes for sale, it's likely sellers will not even consider an offer from you. Fortunately, getting approved is not difficult or time-consuming. Simply visit a local mortgage professional and provide them with your Social Security number, driver's license, proof of assets, and proof of income, and allow them to check your credit score. Once you are approved, you will receive a letter that you can take with you when you look at Bodega Bay homes. Getting pre-approved shows sellers that you are serious about buying their homes and gives you a better idea of what you can spend. Keep in mind that prequalification is not the same as pre-approval and that getting pre-approved puts you in a stronger position than those buyers who are merely prequalified for a loan.
Realize you may not get your perfect home
As of July 1, 2021, there were only ten homes for sale in Bodega Bay ranging in price from $249,000 to $1.5 million. With this lack of inventory, you may not be able to find a home that checks off all your wish list boxes — especially if you want to buy as soon as possible. That's why it's smart to develop a list of "musts" that includes nonnegotiables, like the number of bedrooms, as well as a wish list. If you discover a home that matches your must items but is missing some of the wish list amenities, you can always consider adding them later if you decide to renovate or upgrade your Bodega Harbour home in the future.
Get to listings as soon as possible
The average Bodega Harbour homes for sale stay on the market for 67 days, but hot homes can easily sell within a couple of days after being listed. To get a jump on your competition, it's important to know about listings immediately. The best way to do this is to work with a well-connected Bodega Bay real estate agent who can alert you when homes have just been listed, will soon be listed, or will be listed off-market and not marketed to the general public.
Make a clean offer
Once you find a Bodega Harbour home you are interested in buying, you must act quickly and submit a clean offer. A clean offer is one that doesn't include any contingencies based on financing, inspections, or appraisals. Don't take a weekend or evening to think about the decision, or you could easily lose the home to a more motivated buyer. Instead, be prepared to present an offer on the spot by having all your documents in order and having your spouse or other decision-makers with you when you view the home.

Your offer should also be at or above the asking price. The average Bodega Harbour homes for sale are selling for 5% above list price, and hot homes can sell for 10% or more above listing. Now is not the time to try to score a deal on a Bodega Bay home. Talk with your real estate agent about how much you should offer and how to craft your offer to increase the chances of it being accepted.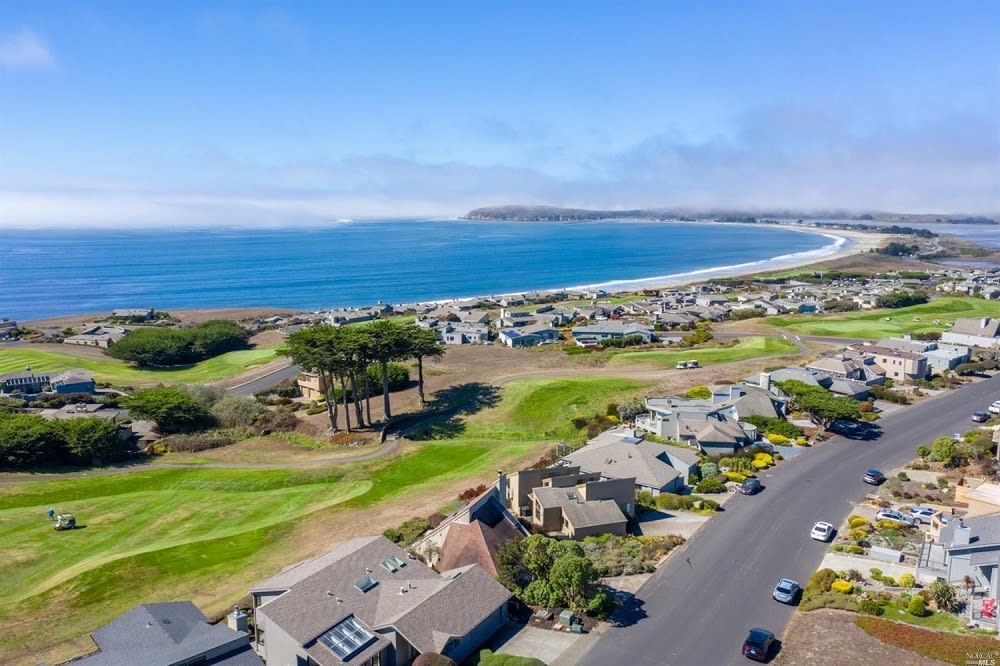 Consider writing an offer letter
It's very likely that the seller of the Bodega Bay home you're interested in will receive multiple offers. While you can increase your offer's chance of being accepted by offering at or above the asking price and dropping contingencies, you may still be competing with other buyers who have done the same. In this case, you may want to write a personal letter to accompany your offer. In your letter, you can explain what you love about their home, why you hope to buy it, and why you would be the ideal next owner. Though buying and selling a home is a business transaction, it can also feel personal, especially to someone who is selling a house where they have raised a family and made hundreds of memories. Keep your letter short and sincere, and avoid talking about any renovations or updates you plan for the home.
Be flexible
You never know what type of situation the seller of a Bodega Bay home is in, so it always makes sense for your agent to let them know you're willing to be flexible when they submit your offer. For example, the seller may have to move quickly and will appreciate a fast closing and possession date. On the flip side, the seller may not yet have a new home to move into and would be more inclined to accept an offer from a buyer who is offering a rent-back agreement. The more flexible you can be in a competitive market, the better your odds of landing the home you want.


Though buying homes for sale in Bodega Harbour during a seller's market presents some challenges, it shouldn't deter you from looking at property and ultimately buying the home that is ideal for your family. If you're ready to take the next steps, reach out to an experienced realtor like Kris Lepore, who can help you navigate the market and get your offer accepted.