Sebastopol, California, is a bucket-list location for many travelers, and it is easy to see why that is the case. Its commitment to local sustainability, unique characteristics, and quirks make it a fun place to visit for more than a day or two. From fresh, local fare to interesting artwork and activities, you may want to buy your own home in Sebastopol and become a local yourself. To truly get a feel for the community and the best places to visit in town beyond the tourist traps, check out this list of activities that make for a local's perfect guide to Sebastopol.
The Barlow
Photo Courtesy of Sonoma County Tourism
Worthy of a whole day trip on its own,
The Barlow
should be your first stop in Sebastopol. The Barlow is a 12-acre outdoor market district with local food, wine, beer, spirits, and crafts. Popular with tourists and locals alike, The Barlow is where you'll want to spend an entire day browsing and eating.
A worker-run, nonprofit, natural-and-organic food and grocery store founded in 1975,
Community Market
carries only the most refined wholesome foods and products and a nutritious menu of prepared breakfast, lunch, and dinner options. Step into
Two Dog Night Creamery
to taste local, small-batch ice cream made from fresh, regional ingredients. They freeze their small-batch ice cream with liquid nitrogen, which gives the ice cream a light yet dense texture.
Activities and specials always happen throughout The Barlow, along with the typical shops and eateries. Live music is featured throughout the summer, and craft shops often host maker workshops. Game nights at
Crooked Goat Brewing
and
Golden State Cider
make for a fun night out.
The Barlow even features private indoor and outdoor event spaces, perfect for hosting any special events. The Warehouse is an indoor venue featuring four glass roll-up doors. The Terrace, right outside the roll-up doors of The Warehouse, is a large concrete patio that can hold tables or tents or remain open for dancing into the night. The Lawn, just off of The Terrace, features nearly 8,000 square feet of lawn surrounded by a 12-foot-high living fence.
Junk Art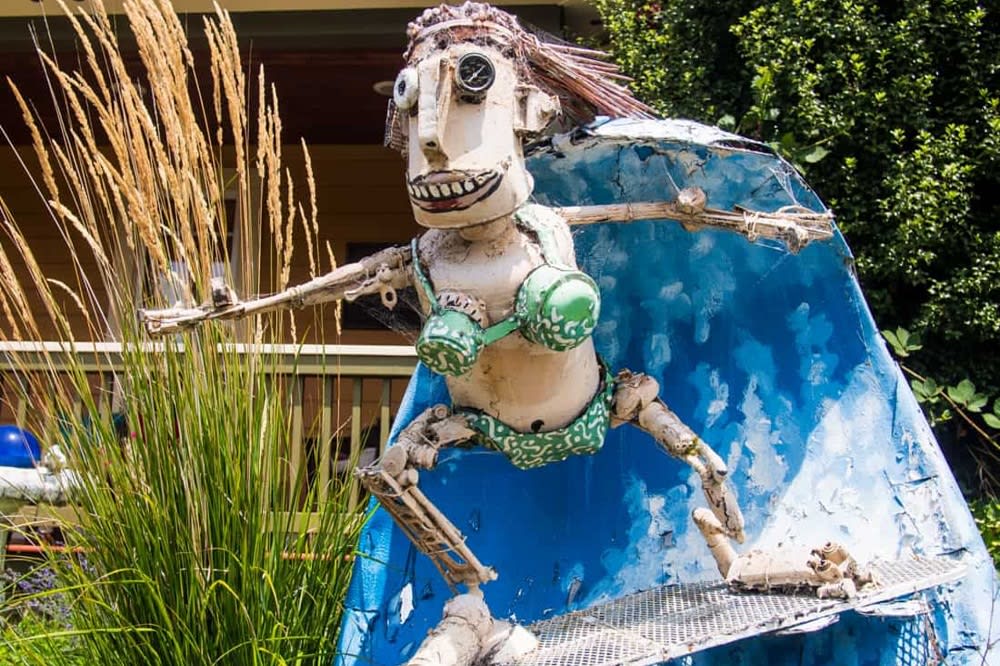 Photo Courtesy of Never Ending Voyage
You won't be able to say you've visited Sebastopol entirely without taking in some of the
junk art
created by Patrick Amiot and Brigitte Laurent. Popular with locals and owners of Sebastopol real estate, you can find their junk art all across the city. Drive down Highway 12, west of Santa Rosa, and you won't be able to miss the giant Holstein Cow in the fields amongst the actual cows. As you enter Sebastopol, you'll be greeted by an oversized fisherman astride his fish with eyes made out of hubcaps. These are just two magnificent pieces of junk art you will experience across Sebastopol.
Taylor Lane Organic Coffee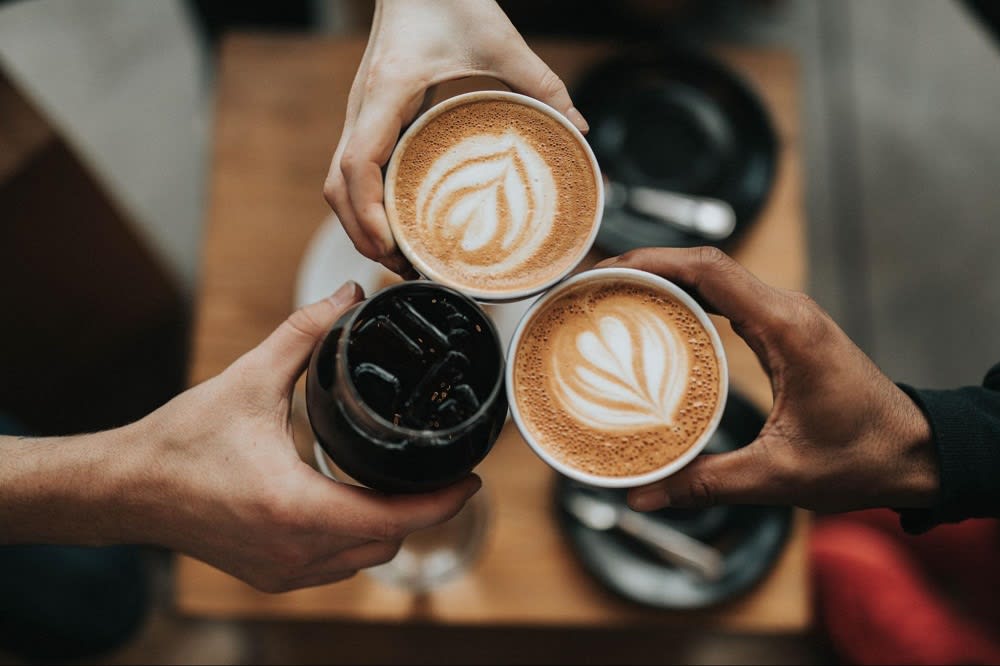 While located in The Barlow,
Taylor Lane Organic Coffee
deserves a spot on this list. Roasting their coffee in Sonoma County since 1993, they are a top spot for owners of Sebastopol homes to get a caffeine fix. They roast their beans in small batches and package them by hand, keeping with the Sonoma County spirit of sustainability. Take some pre-packaged coffee to go, but make sure you stop in for a seat at their Coffee Bar to try one of their handcrafted espresso drinks, pour-overs, artisan teas, and more, fresh from the pot.
Laguna Wetlands Preserve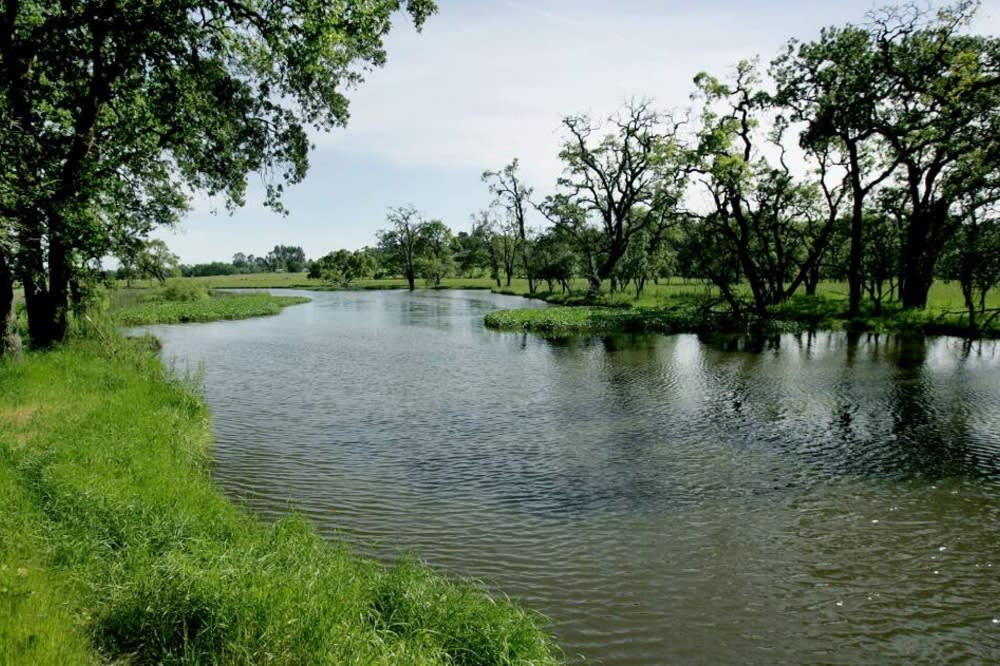 Photo Courtesy of The Press Democrat
As you continue your stay in Sebastopol, make sure you visit the
Laguna Wetlands Preserve
and take some time to learn about and appreciate the history of nature and wildlife in the area. The Laguna is one of the best bird-watching areas in Northern California.
An interesting feature of The Laguna de Santa Rosa is that it is known as the "river that flows both ways." During heavy rains, it flows south, carrying floodwaters away from the Russian River, but after the tides fall, it reverses direction and returns the floodwaters north. This is just one small piece of interesting information about the area; you're bound to learn an extensive amount about the importance of the ecosystem to the site when you visit the reserve.


The importance of the Laguna ecosystem cannot be understated, and volunteers work hard to keep the preserve well maintained. Locals take their preservation and restoration efforts very seriously. Local owners of Sebastopol real estate often volunteer at the Laguna Wetlands Preserve to aid in the restoration and educational efforts.
Khom Loi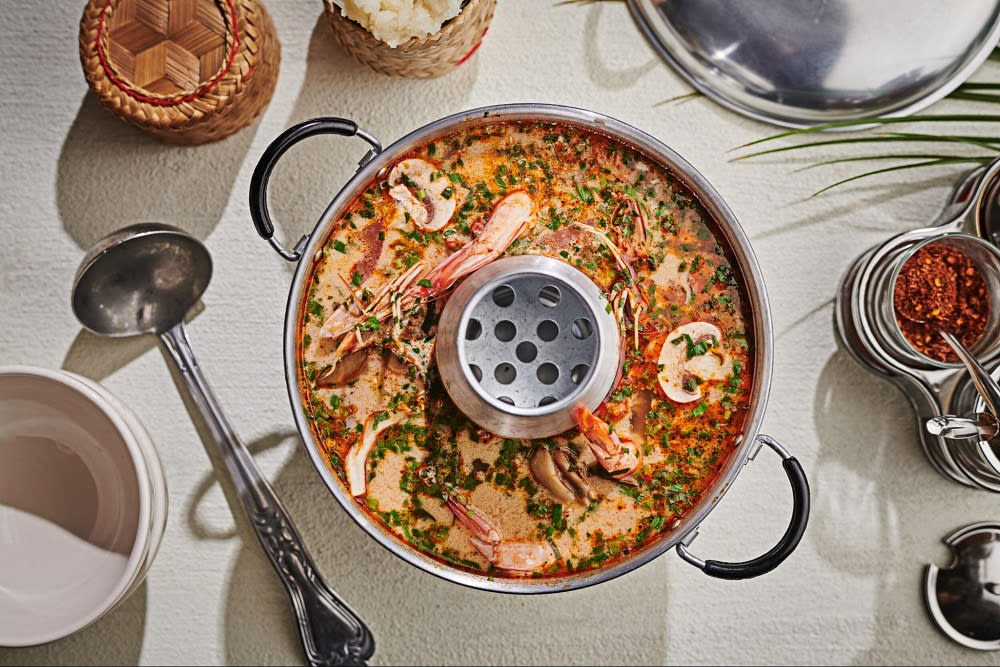 Photo Courtesy of Khom Loi
Recently named one of 10 notable new San Francisco and Wine Country restaurants by Michelin Guide inspectors,
Khom Loi
is a trendy restaurant in Sebastopol. Khom Loi has its heart in Thailand, as it offers excellent meals using local ingredients from Sonoma County and techniques from Thailand. They offer an extensive food menu of spicy, sweet, and salty flavors. Their drink menu includes wines, ciders, beer, and softer beverages. Make sure you reserve your spot ahead of time, as they are only open four hours each day.
Parks and Open Space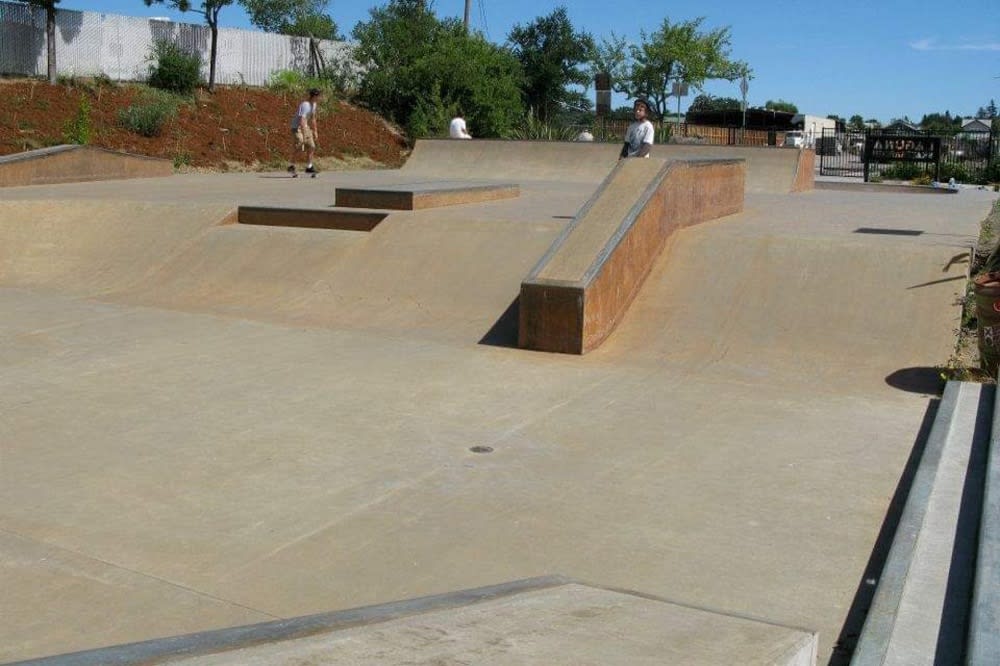 Photo Courtesy of Laguna Skategarden Park
When you genuinely want to live like a local, Sebastopol's abundant
parks and open spaces
are where it's at. Willard Libby Park is the perfect outdoor space to enjoy with your family. This park contains a playground, pond, baseball fields, tennis courts, a rock-climbing wall, and picnic areas.
Located across from The Barlow, Skategarden Park features a skate park and a community garden. Community garden plots in Skategarden Park are available for purchase on a first-come, first-served basis. These are just a small selection of Sebastopol's parks and open spaces. There are many other biking and walking trails and places that will be perfect for a family adventure outdoors.
From living like a local to becoming one
Now that you've had a chance to experience Sebastopol like a local, you may decide that you want to buy one of the Sebastopol homes for sale. When you're ready to take the next step to find your dream home in the area, you want to work with a real estate agent dedicated to achieving the best results for you. Your real estate professional should have a wealth of knowledge about the real estate market and the area to help you find the perfect home.
Kris Lepore
has years of on-the-job experience, making him the ideal agent to help you achieve your Sebastopol real estate dreams. Reach out to Kris directly when you are ready to start looking for your new home in the area.

*Header photo courtesy of Pinterest